A solid pathway to Canada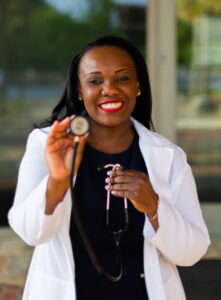 F
irst, you have to get into the pool. Then you must be selected from among those who are in the pool. On a regular basis, Immigration Refugees and Citizenship Canada (IRCC) conducts an 'ITA draw' (Invitation to Apply) from among candidates eligible for Permanent Residency from a group of qualified applicants called the Express Entry Pool. If you are a skilled professional or a skilled trades person, that is the pool into which you need to jump.
During the pandemic, IRCC paused the issuance of ITAs to candidates under the Skilled Worker and Skilled Trades Classes. Draws continued to be made for the other two streams: Canadian Experience Class and PNP candidates. By the end of 2021 there had been 93,842 ITAs issued to candidates in the Express Entry pool of candidates. There were 87,153 ITAs issued to candidates in the Canadian Experience Class and 6,689 ITAs issued to individuals already in the Express Entry pool  who had been issued a Provincial Nominee Certificate. IRCC has resumed ITA draws and as of November, 2022 has implemented the latest version of Canada's standard occupation classification system: NOC  2021 into its Express Entry System.
Upper Canada Immigration Consultants conducts individualized assessments for our clients. This provides guidance for candidates and identifies necessary steps to  become eligible to enter the pool. Once in the pool, we work with our clients to increase their overall CRS score if necessary, and to identify other possibilities to augment their chances of receiving an Invitation to apply (ITA) for Permanent Residency.
More occupations, faster processing
Along with an additional 16 occupations that are now eligible for the Express Entry pathway, IRCC has indicated resumption of its six-month service standard of processing ITAs. Read through the information below:
16 additional Express Entry occupations
Express Entry pathway to Canada expanded for:
Payroll administrators;
Dental assistants and dental laboratory assistants;
Nurse aides, orderlies and patient service associates;
Pharmacy technical assistants and pharmacy assistants;
Elementary and secondary school teacher assistants;
Sheriffs and bailiffs;
Correctional service officers;
By-law enforcement and other regulatory officers;
Estheticians, electrologists and related occupations;
Residential and commercial installers and servicers;
Pest controllers and fumigators;
Other repair and service providers;
Transport truck drivers;
Bus drivers, subway operators and other transit operators;
Heavy equipment operators;
Aircraft assemblers and aircraft assembly inspectors.
Changes  to Express Entry
Significant changes that have  come to Express Entry as of June 1st, 2023 include candidates being invited to apply (ITA) for permanent residence based on a number of factors related to sectors and occupations that are in demand. Thus, occupation-based selection, along with education credentials, and work experience in sector-specific occupations of candidates will drive the selection of candidates whose CRS ranking are highest within those identified parameters. Each Express Entry draw will be based on certain criteria as they relate to an economic goal or priority of the government and will be issued through the same authority: Ministerial Instructions issued specifically for each draw.
For the balance of 2023, IRCC has  established six categories which will drive rounds of invitations to apply for permanent residence (ITAs). These are:
French-language proficiency;
Education and work experience in healthcare occupations;
Education and work experience in Science, Technology, Engineering and Math (STEM) occupations;
Training and work experience in trade occupations;
Training and work experience in transport occupations;
Education and work experience in agriculture and agri-food occupations.
Receiving that coveted Invitation To Apply brings an applicant to the crucial point at which the applicant must either:
Submit an application for permanent residency within 60 days of receiving the invitation.  Providing accurate and appropriate information in the initial "profile development" stage is critical.  Inputting inaccurate information or deliberately misconstruing your work experience, education and personal history as well as other pertinent factors at that stage means that you will be found guilty of misrepresentation.  A refusal of your application for misrepresentation means that you will be barred from applying again for any immigration program for at least five years. The risk of a misrepresentation being discovered is very real. There is no appeal process; or
Decline the ITA offer and re-start the process. Reasons include such things as a change in circumstances that would have subsequently reduced the applicant's CRS points, or for having chosen a classification code (NOC) of their work experience that the applicant has now determined to be wrong or cannot now verify; Not having enough work experience to qualify for the Canadian Experience Class and suchlike.
Maximizing your ITA points
As of June of 2017, candidates with a sibling  who is a permanent resident or citizen, residing in Canada  now receive 15 additional points, placing value once again on the adaptability factor;
Those who can prove proficiency in French as a second language also benefit from the change with a possible additional 15 or 30 points;
Candidates with a qualifying job offer can earn either 50 or 200 points;
Candidates with a provincial nomination certificate earn 600 points
Professionals and Skilled Trades
It is a promising time for professionals, skilled trades and those individuals with Canadian education to apply to come to Canada under one of the economic class programs. Express Entry provides the gateway to permanent residency for those with education, skills, work experience and a dream to start a new and prosperous life in Canada. Express Entry ranks candidates out of a total possible 1200 points, based on factors that indicate the likelihood of individuals succeeding economically in Canada.The factors under which an applicant is considered and allocated points include:
Age;
Education;
Work experience;
English or French language skills; and
Ability to adapt to Canada.
For example, after age 29, you start losing valuable points. In the last several months, prior to the pause during the pandemic, Invitations to Apply to candidates in the Express Entry pool stood at the 450 to 470 point range. Time waits for no one. Now is the time to take action.
Settlement funds
You must show that you have sufficient funds to be able to settle in Canada. Unless you have a valid job offer before you come to Canada, you will need to prove to the Visa Officer that you have a minimum level of funds at your disposal. These funds need to be 'liquid' in nature, in other words, cash in a bank or other savings account. You must still have unfettered access to your settlement funds at the time you arrive or "land" in Canada. How much funds are we talking about? Well that depends on how many members there are in your family, even if they will not accompany you to Canada. As of April 25,  2023, the following are minimum requirements:
| Family Members | Settlement Funds Required |
| --- | --- |
| 1 | $13,757 |
| 2 | $17,127 |
| 3 | $21,055 |
| 4 | $25,564 |
| 5 | $28,994 |
| 6 | $32,700 |
| 7 | $36,407 |
| For each additional family member | Additional $3,706 |
What should you do now?
E-mail Andrea Seepersaud to get started. We'll send you a list of questions to help  us understand your situation and determine your best pathway;
Our initial conversation will let you know if you are a high-probability applicant. If you are, and you retain us and become a paying client, we'll work with you to help you get into the pool;
From the pool you may be eligible  to apply for a provincial nominee program. This will earn you an additional 600 points, and an almost certainty of receiving an ITA for permanent residency.
Additional resources